Good morning!

Sorry I missed doing the cards yesterday - I had an appointment mid-morning - which threw out my usual work schedule. By the time I got back and caught up with some urgent orders it seemed too late in the day to do them.


* * * * * * *
I had another busy evening Zazzling!
It is quite addictive.... I had to make myself stop and go to bed at 1am - time flies when you're having fun!
Here are some of my latest creations - click on the photo if you'd like to see more: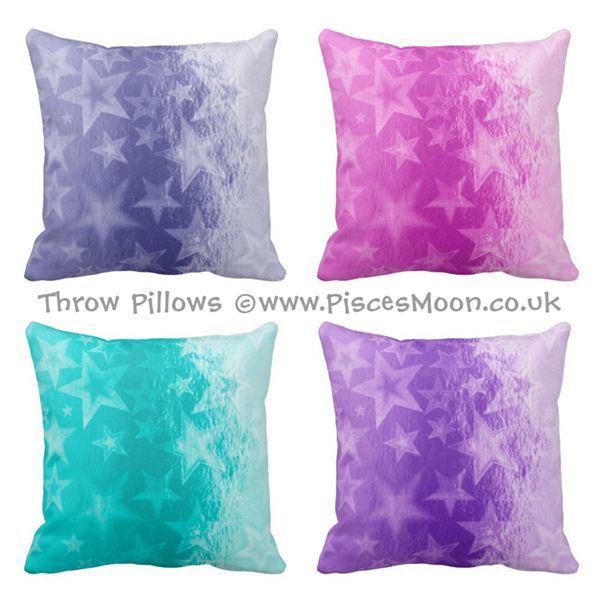 Time to get on with the cards for the weekend...
This is one of my favourite decks - I hope you have found your messages helpful and relevant this week?
Please find your card and message below and whatever your star sign - have a magickal weekend :)
Brightest Blessings,
Kaz
www.blessingz.co.uk
www.cheekywitch.co.uk

This week I am using

The Wicca Pack



by Sally Morningstar


Quoted from the pack: "The Wicca Pack, weaving magic into your life. Contains the Wicca Book and set of Divinatory cards. Wiccan Magic. learn the basics of working with high magic, the importance of sacred spaces, the timing of high days and holy days, and the correct use of magical crafts. Connect with the archetypes of the ancient Pagan deities, and use the beautifully illustrated cards to develop your latent intuitive skills and explore the world of natural magic through inner spiritual work."

My personal card for today

:
ATHAME - Commander of Power
High Note: Powerful energies protect and guide you.
Low Note: Boundary issues are highlighted.
Vibration: Solar Plexus Chakra
Keywords: Empowerment, direction, boundaries.
Meaning: Athame is directing you to move out into the world with confidence and assurance, having first made sure that you are certain which direction you wish to take. Focus your energies toward your goal now. Let go of those things that disempower your present position, secure in the knowledge that you can only become stronger by taking a leap of faith into yourself. Build your strength, and check your personal boundaries are in place and appropriate to requirements. Aspire to create the world you wish to be a part of, for you are protected.

Today's cards for each of the star signs

:

Due to lack of time, etc. These are the 'quick reading' messages - for the full reading and meaning of the cards you will need to obtain these cards for yourself - or get someone else to buy them for you as a gift!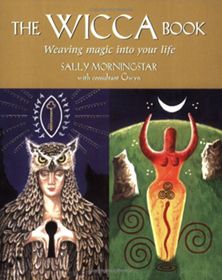 Here are your messages and insights for today. Try to sit quietly for a few moments, meditate on your card and think about how you can learn from, and act upon, its message...

Aries

: SIX-RAYED STAR - Unification

High Note: Your heart holds the answer.

Low Note: Find ways to harmonize your feelings.

Vibration: The Heart

Keywords: Unification, union, balance

Taurus

: CAULDRON - The Womb

High Note: Seeds of creation are being sown.

Low Note: What you put in is what you get out. Challenge hidden fears.

Vibration: Sacral Chakra.

Keywords: The void, potential, wise intention.

Gemini

: RAVEN - Keeper of Secrets

High Note: Occult gifts are being activated.

Low Note: Shadows on the soul require attention.

Vibration: Soul.

Keywords: Occult knowledge, magic, mastery.

Cancer

: BAT - Rebirth in Consciouness

High Note: Consciousness awakens your flight to freedom.

Low Note: This too will pass.

Vibration: Third Eye Chakra

Keywords: Rebirth, change, spiritual awakening

Leo

: CLOAK - Camouflage

High Note: The wise one in you knows when to maintain silence.

Low Note: Observe, watch and wait. Curb impulsiveness.

Vibration: Astral

Keywords: Camouflage, containment, invisibility.

Virgo

: CAVE - Retreat

High Note: Rebirth is on its way.

Low Note: Retreat and restore your energy.

Vibration: Sacral Chakra.

Keywords: Retreat, withdrawal, gestation.

Libra

: HOLEY STONE - Protection

High note: Psychic powers are being developed. Expect a blessing.

Low note: Psychically protect any new projects.

Vibration: Astral

Keywords: Protection, boundaries, blessings

Scorpio

: CORD - Initiation

High Note: Your soul steps closer to the source

Low Note: No need to control. Trust and let go.

Vibration: Soul

Keywords: Initiation, willpower.

Sagittarius

: THE LADY - Embodiment

High Note: All that you need is present.

Low Note: Issues of disempowerment are highlighted.

Vibration: Archetype.

Keywords: Embodiment, character, empowerment.

Capricorn

: BROOMSTICK - Cleansing

High Note: Prepare for fun, frolics and high energy.

Low Note: Clear blocked or stale energy at all levels.

Vibration: Sacral Chakra.

Keywords: Cleansing, protection, preparation.

Aquarius

: CONE OF POWER - Energy

High Note: Energy is focused and activated.

Low Note: Be appropriate with your energy.

Vibration: Solar plexus Chakra.

Keywords: Energy, focus, concentration.

Pisces

: SPIDER - Patterns

High Note: The joys of creating your own reality are the threads.

Low Note: Challenge issues of control and manipulation in self and others.

Vibration: Solar Plexus Chakra

Keywords: Patterns, free will, self-expression.

Please feel free to leave any comments here on Blogger, or on my Facebook Page
The Daily Divination
, or on
Twitter
Thank you!