Good morning!

Another beautiful sunny day, though quite chilly first thing, when I took Maisie out.

Makes me feel like spring cleaning - which is not at all like me! However, I'm too busy at the moment.

Hopefully the feeling will stay with me until the weekend, when I should have a more time...


* * * * * * *
I have been busy creating more items on
Zazzle
!
I have also started pinning them on to my
Pinterest Boards
-
Kazzazzle
and
Cheeky Witch
Here are some of my latest creations designed yesterday -
Pentacle Laptop Bags
!

Funnily enough my personal card for today is Pentacle!
Please find your card and message for Wednesday below and whatever your star sign - have a wonderful day :)
Brightest Blessings,
Kaz
www.blessingz.co.uk
www.cheekywitch.co.uk

This week I am using
The Wicca Pack
by Sally Morningstar
Quoted from the pack: "The Wicca Pack, weaving magic into your life. Contains the Wicca Book and set of Divinatory cards. Wiccan Magic. learn the basics of working with high magic, the importance of sacred spaces, the timing of high days and holy days, and the correct use of magical crafts. Connect with the archetypes of the ancient Pagan deities, and use the beautifully illustrated cards to develop your latent intuitive skills and explore the world of natural magic through inner spiritual work."

My personal card for today

:
PENTACLE - Evocation
High note: The Ancestors guide you to wisdom.
Low note: Balance your energies. You are drawing what you need in order to progress.
Vibration: The Elements
Keywords: Evocation, manifestation, protection.
Meaning: Pentacle reveals the need to believe in yourself. A child of nature by heart, you have a reverence for the old ways. Remember your ancient gifts and live in harmony. Pentacle can reveal the need to balance your energies and to maintain sacredness in all that you do. Protection may also be required. Studying, remembering, and application of knowledge are highlighted with this card.

Today's cards for each of the star signs

:

Due to lack of time, etc. These are the 'quick reading' messages - for the full reading and meaning of the cards you will need to obtain these cards for yourself - or get someone else to buy them for you as a gift!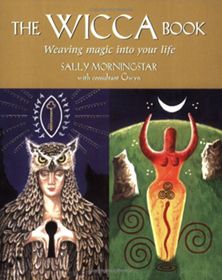 Here are your messages and insights for today. Try to sit quietly for a few moments, meditate on your card and think about how you can learn from, and act upon, its message...

Aries

: BROOMSTICK - Cleansing

High Note: Prepare for fun, frolics and high energy.

Low Note: Clear blocked or stale energy at all levels.

Vibration: Sacral Chakra.

Keywords: Cleansing, protection, preparation.

Taurus

: BAT - Rebirth in Consciouness

High Note: Consciousness awakens your flight to freedom.

Low Note: This too will pass.

Vibration: Third Eye Chakra

Keywords: Rebirth, change, spiritual awakening,

Gemini

: SPIDER - Patterns

High Note: The joys of creating your own reality are the threads.

Low Note: Challenge issues of control and manipulation in self and others.

Vibration: Solar Plexus Chakra

Keywords: Patterns, free will, self-expression.

Cancer

: ARADIA - Heritage

High Note: Now is the time to claim your birthright - success awaits.

Low Note: Review personal opinions and belief systems. Habits and prejudices will be challenged.

Vibration: Crown Chakra

Keywords: Birthright, heritage, celestial guidance.

Leo: OWL - Wisdom Keeper

High Note: Watch, wait, and be wise.

Low Note: Love your fears to lighten the shadows.

Vibration: Soul.

Keywords: Wisdom, truth, life direction.

Virgo

: THE QUEEN OF ELPHAME - Magic and Beauty

High Note: Magic is touching you.

Low Note: Seek your beauty. Believe in your magical self.

Vibration: The Underworld

Keywords: Potential, magic, beauty.

Libra

: THE MOON - Timing

High Note: Heavenly light illuminates a hidden treasure.

Low Note: Don't be deceived. Learn to stand in your power.

Vibration: Sacral Chakra.

Keywords: Timing, revelation, knowing.

Scorpio

: SHEKINAH - Transcendence

High Note: Dreams can come true.

Low Note: You are not alone.

Vibration: Heaven on Earth.

Keywords: Transcendence, karmic purpose, faith.

Sagittarius

: THE HIGH PRIEST - Guardian

High note: With wisdom, absolutely anything is possible.

Low note: Humility is highlighted.

Vibration: Consciousness.

Keywords: Guardianship, wisdom, guidance.

Capricorn

: CRYSTAL BALL - Insight

High Note: Clear vision now creates your future.

Low Note: Follow your own counsel.

Vibration: Third Eye Chakra

Keywords: Insight, divination, vision.

Aquarius

: CAVE - Retreat

High Note: Rebirth is on its way.

Low Note: Retreat and restore your energy.

Vibration: Sacral Chakra.

Keywords: Retreat, withdrawal, gestation.

Pisces

: WIZARD - Spiritual Impeccability

High Note: Actions taken now wield powerful results.

Low Note: More ego, less spirit.

Vibration: Spirit.

Keywords: Impeccability, egotism, self-importance.

Please feel free to leave any comments here on Blogger, or on my Facebook Page
The Daily Divination
, or on
Twitter
Thank you!