Good morning!

I'm still playing catch up with my Bagz of Blessingz orders following a hectic weekend - so it's straight to the cards today!

Please find your message for Tuesday below and whatever your star sign - have a lovely day :)

Brightest Blessings,
Kaz
www.blessingz.co.uk
www.cheekywitch.co.uk



This week I am using
The Wicca Pack

by Sally Morningstar


Quoted from the pack: "The Wicca Pack, weaving magic into your life. Contains the Wicca Book and set of Divinatory cards. Wiccan Magic. learn the basics of working with high magic, the importance of sacred spaces, the timing of high days and holy days, and the correct use of magical crafts. Connect with the archetypes of the ancient Pagan deities, and use the beautifully illustrated cards to develop your latent intuitive skills and explore the world of natural magic through inner spiritual work."

My personal card for today

: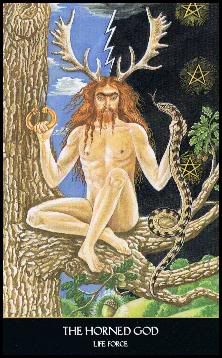 THE HORNED GOD - Life Force
High Note: Fun and celebration are indicated.
Low Note: Be honorable. Find what makes you truly happy.
Vibration: Base Chakra
Keywords: Life force, inhibitions, joy.
Meaning: If the Horned God appears, your desires may be out of balance. You may be feeling the need to seek more genuine joy and deeper connectedness in your life, by freeing emotions and inhibitions.
However, life is not always about "having a good time" - be responsible and committed too. The Horned God reminds us that we need to give thanks for what we receive, to celebrate our life.
If you are stressed or unwell, the Horned God indicates that you may need this time to "be natural," to be yourself. If it seems that your life is not your own, take steps to integrate yourself with those who support and affirm who you would like to be. Let go.

Today's cards for each of the star signs

:

Due to lack of time, etc. These are the 'quick reading' messages - for the full reading and meaning of the cards you will need to obtain these cards for yourself - or get someone else to buy them for you as a gift!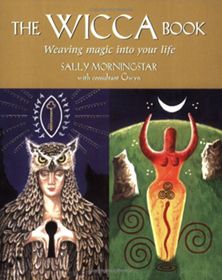 Here are your messages and insights for today. Try to sit quietly for a few moments, meditate on your card and think about how you can learn from, and act upon, its message...

Aries

: THE LADY - Embodiment

High Note: All that you need is present.

Low Note: Issues of disempowerment are highlighted.

Vibration: Archetype.

Keywords: Embodiment, character, empowerment.

Taurus

: THE SILVER BOUGH - Love

High Note: The heart is open to love and harmony.

Low Note: Hold desires and wants in check.

Vibration: The Heart

Keywords: Love, happiness, health.

Gemini

: BOOK OF SHADOWS

High Note: Wisdom from experience is being integrated into your soul.

Low Note: Have no fear - you are returning to your true self.

Vibration: Crown Chakra

Keywords: Experience, discovery. Acceptance

Cancer

: THE HIGH PRIEST - Guardian

High note: With wisdom, absolutely anything is possible.

Low note: Humility is highlighted.

Vibration: Consciousness.

Keywords: Guardianship, wisdom, guidance.

Leo

: THE FAMILIAR - Ally

High note: Love is your greatest ally.

Low note: Be a good friend, guard your tongue.

Vibration: Astral

Keywords: Ally, support, friendships.

Virgo

: CONE OF POWER - Energy

High Note: Energy is focused and activated.

Low Note: Be appropriate with your energy.

Vibration: Solar plexus Chakra.

Keywords: Energy, focus, concentration.

Libra

: SPIRAL - Attraction

High Note: Change is coming.

Low Note: Release, let go, prepare.

Vibration: Formative ethers

Keywords: Attraction, release, movement.

Scorpio

: NEOPHYTYE - Study

High Note: Openness shows that all experience is food for the soul.

Low Note: Challenge ignorance. Life is held in patterns of your own making.

Vibration: Universal mind.

Keywords: Growth, study, understanding

Sagittarius

: ATHAME - Commander of Power

High Note: Powerful energies protect and guide you.

Low Note: Boundary issues are highlighted.

Vibration: Solar Plexus Chakra

Keywords: Empowerment, direction, boundaries.

Capricorn

: CAULDRON - The Womb

High Note: Seeds of creation are being sown.

Low Note: What you put in is what you get out. Challenge hidden fears.

Vibration: Sacral Chakra.

Keywords: The void, potential, wise intention.

Aquarius

: SPIDER - Patterns

High Note: The joys of creating your own reality are the threads.

Low Note: Challenge issues of control and manipulation in self and others.

Vibration: Solar Plexus Chakra

Keywords: Patterns, free will, self-expression.

Pisces

: BAT - Rebirth in Consciouness

High Note: Consciousness awakens your flight to freedom.

Low Note: This too will pass.

Vibration: Third Eye Chakra

Keywords: Rebirth, change, spiritual awakening,

Please feel free to leave any comments here on Blogger, or on my Facebook Page
The Daily Divination
, or on
Twitter
Thank you!