Good morning!

I had a lovely day yesterday - away from the computer!

It was a beautiful sunny day and we had a meal out with my Mum and Dad, celebrating their Emerald Wedding Anniversary, which was on Friday.


Here's my grandaughter, Gabriella, enjoying her icecream dessert!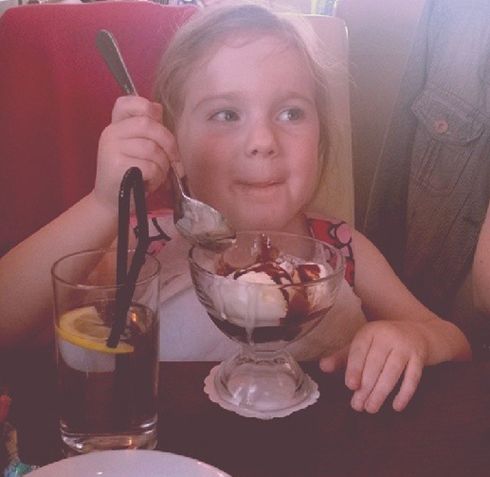 Precious time spent with 4 generations of the family!
Sadly 2 of my daughters could not come as they live too far away - but we're looking forward to a whole family get-together, with all 4 of my children, later in the year, by which time there will be a new member of the family, my grandson, who is due at the end of June! We are all so excited!
* * * * * * *
In the evening, after everyone had gone home, I watched the last EVER
Dancing On Ice
- a show which I have watched every year, since it started 9 years ago!
As usual
Torvill and Dean
were incredible - it was very emotional watching them skate their iconic Bolero routine for the last time ever on tv...
I was thrilled that
Ray Quinn
was crowned the Champion of Champions - such a well deserved win! He and his partner Maria are absolutely amazing!
For those 'across the pond' you've missed a great show! Dancing on Ice is like your Dancing with the stars - but on ice! They pair up a celebrity with a professional ice skater. There are have been 9 series and this series was the last - to find the champion of champions!
Ray Quinn being the celebrity and Maria the professional skater - here are some taster vdeos for you!
His showcase routine from last night's final.
This was his solo skate a couple of weeks ago - where the celebs had to skate without their professional skating partner.
The fabulous Flamenco routine in week 4!
Great stuff I think you'll agree!
I am really going to miss Dancing On Ice.......
* * * * * * *
Well, it's Manic Monday - even more manic than usual, as I was not on the computer at all yesterday, so I'd better get started, as I have a lot of catchng up to do!
Please find your message fro Monday below and whatever your star sign - have a good day :)
Brightest Blessings,
Kaz
www.blessingz.co.uk
www.cheekywitch.co.uk

This week I am using

The Wicca Pack

by Sally Morningstar


Quoted from the pack: "The Wicca Pack, weaving magic into your life. Contains the Wicca Book and set of Divinatory cards. Wiccan Magic. learn the basics of working with high magic, the importance of sacred spaces, the timing of high days and holy days, and the correct use of magical crafts. Connect with the archetypes of the ancient Pagan deities, and use the beautifully illustrated cards to develop your latent intuitive skills and explore the world of natural magic through inner spiritual work."

My personal card for today

: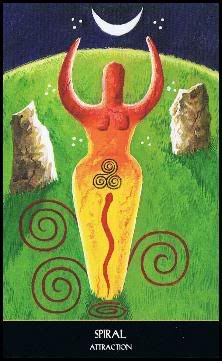 SPIRAL - Attraction
High Note: Change is coming.
Low Note: Release, let go, prepare.
Vibration: Formative ethers
Keywords: Attraction, release, movement.
Meaning: Spiral indicates that this is the time to draw toward you what you need at the moment in order to progress your position in life. You may need to release something in order for new situations to be drawn in. By letting go, one creates a space within that automatically calls to be filled. This vacuum can contain any kind of energy, so be aware how you fill it. Treat life as a dance at the moment - a combination of action and non-action, growth and rest, and see it all as the cosmic wheel of your evolution. Try not to reject those things that you need (but may not want) at this time. You are attracting attention.

Today's cards for each of the star signs

:

Due to lack of time, etc. These are the 'quick reading' messages - for the full reading and meaning of the cards you will need to obtain these cards for yourself - or get someone else to buy them for you as a gift!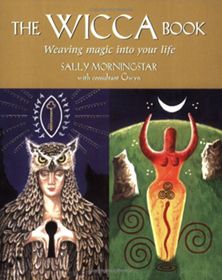 Here are your messages and insights for today. Try to sit quietly for a few moments, meditate on your card and think about how you can learn from, and act upon, its message...

Aries

: CANDLE - Illumination

High Note: Your inner light guides your way.

Low Note: Energy management is required.

Vibration: Throat Chakra.

Keywords: Illumination, sacrifice, inner radiance.

Taurus

: SERPENT - Power

High Note: Life force energy is now increasing. Be wise.

Low Note: Inhibitions are highlighted.

Vibration: Ray of Creation

Keywords: Sexuality, Wisdom.

Gemini

: BAT - Rebirth in Consciouness

High Note: Consciousness awakens your flight to freedom.

Low Note: This too will pass.

Vibration: Third Eye Chakra

Keywords: Rebirth, change, spiritual awakening,

Cancer

: CAULDRON - The Womb

High Note: Seeds of creation are being sown.

Low Note: What you put in is what you get out. Challenge hidden fears.

Vibration: Sacral Chakra.

Keywords: The void, potential, wise intention.

Leo

: THE MOON - Timing

High Note: Heavenly light illuminates a hidden treasure.

Low Note: Don't be deceived. Learn to stand in your power.

Vibration: Sacral Chakra.

Keywords: Timing, revelation, knowing.

Virgo

: SPIDER - Patterns

High Note: The joys of creating your own reality are the threads.

Low Note: Challenge issues of control and manipulation in self and others.

Vibration: Solar Plexus Chakra

Keywords: Patterns, free will, self-expression.

Libra

: BELL - Awakening

High Note: Celebrate a change in circumstances.

Low Note: Wake up! It is time to listen and learn.

Vibration: Throat Chakra.

Keywords: Awakening, summoning.

Scorpio

: THE SILVER BOUGH - Love

High Note: The heart is open to love and harmony.

Low Note: Hold desires and wants in check.

Vibration: The Heart

Keywords: Love, happiness, health.

Sagittarius

: THE LADY - Embodiment

High Note: All that you need is present.

Low Note: Issues of disempowerment are highlighted.

Vibration: Archetype.

Keywords: Embodiment, character, empowerment.

Capricorn

: WAND - Intention

High Note: Maintain focus.

Low Note: Challenge apathy.

Vibration: Formative Ethers

Keywords: intention, focus, action

Aquarius

: NEOPHYTYE - Study

High Note: Openness shows that all experience is food for the soul.

Low Note: Challenge ignorance. Life is held in patterns of your own making.

Vibration: Universal mind.

Keywords: Growth, study, understanding

Pisces

: HOLY WATER - Purification

High Note: Cleansing provides a clear space for change.

Low Note: Seek purity in thought and action.

Vibration: Sacral Chakra

Keywords: Purification, cleansing, thirst for knowledge.

Please feel free to leave any comments here on Blogger, or on my Facebook Page
The Daily Divination
, or on
Twitter
Thank you!