Good morning!

I am so sorry that I missed doing the cards yesterday - I just didn't get time as I've been getting a bit of a backlog of orders!

Mostly Back to School gifts (Good Luck on Your First Day at School, Good Luck at Secondary Scool, at College, Uni, etc.)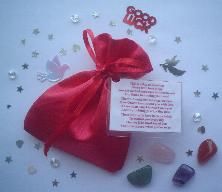 Zazzle
are doing some 'Back to School' special promotions at the moment too - although they don't
have
to be items for kids - you could buy notebooks, mugs and t shirts for yourself instead!
Enjoy discounts like
60% off notebooks
,
50% off mugs
,
40% off cases
,
30% off t-shirts
and much more.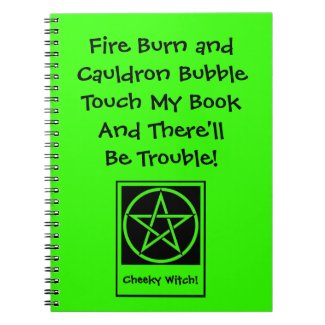 I can't believe how quickly the weeks are flying by - it'll be Halloween before we know it - and then...
CHRISTMAS!
Before you all start shouting and cursing me for mentioning the 'C' word I shall post the affirmation cards for the weekend and run for cover!
Whatever your star sign - have a good weekend!
I will be back on Tuesday, as it is a bank holiday weekend here in the UK and I'm taking Monday off :)
Brightest Blessings,
Kaz
www.blessingz.co.uk
www.cheekywitch.co.uk

This week I am using the

Wisdom Cards

by Louise L Hay

Illustrated by Eris Klein and Sarajo Frieden


Quoted from the pack: "A deck of 64 Affirmation Cards to help you develop your Inner Wisdom."
These cards are all about the power of positive thought!
My personal card for today

: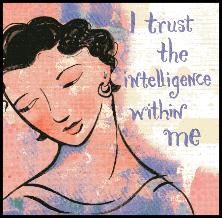 Affirmation: I Trust the Intelligence within me.
Whatever is happening out there is only a mirror of my own limited thinking.

Today's cards for each of the star signs

:

These cards are a bit different from some of the others I use, as they are a affirmation cards.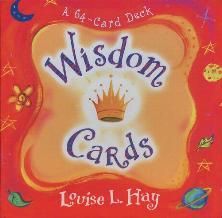 Read your message, think about its meaning and relevance to you and your situation, and use the affirmation throughout the day to remind yourself of its message - and change your thinking!

Aries

: Affirmation: This World is our Heaven on Earth.

In the New Millennium of the Aquarian Age, we are learning to go within to find our saviour. We are the power we are looking for. Each one of us is totally linked with the Universe and with Life.

Taurus

: Affirmation: I Am at Peace.

I relax and enjoy life. I know that whatever I need to know is revealed to me in the perfect time and space sequence.

Gemini

: Affirmation: I am good enough.

I am not restricted by old, limiting beliefs from my family or from society.

Cancer

: Affirmation: I am Willing to Change and Grow.

When I am ready to make positive changes in my life, I attract whatever I need to help me.

Leo

: Affirmation: I Forgive Myself for any wrong doing.

Guilt never makes anyone feel better, nor does it change a situation. I now stop feeling guilty. I let myself out of that prison.

Virgo

: Affirmation: I am Willing to see my Magnificence.

If I think that I am a bad person, I get a negative feeling. However, if I change the thoughts, the feeling disappears.

Libra

: Affirmation: I Am a natural Winner.

I only listen to the winners - people who know what they are doing and who live a joyous, loving, prosperous Life.

Scorpio

: Affirmation: I am Willing to learn something new every day.

I cannot learn other people's lessons for them. They must do the work themselves, and they will do it when they are ready.

Sagittarius

: Affirmation: I Rejoice in my Employment.

There are people looking for exactly what I have to offer, and we are being brought together on the checkerboard of life.

Capricorn

: Affirmation: I Create wonderful new beliefs for Myself.

Life is very simple. I create my experiences by my thinking and feeling patterns. What I believe about myself and about life becomes true for me.

Aquarius

: Affirmation: My Income is constantly Increasing.

Money is energy and an exchange of services. How much I have depends on what I believe I deserve.

Pisces

: Affirmation: I am Willing to Release the Need for this Condition.

I take a nice, deep breath and release all resistance to healing.

Please feel free to leave any comments here on Blogger, or on my Facebook Page
The Daily Divination
, or on
Twitter
Thank you!