Good morning!

A beautiful sunny day and Maisie and I had the beach to ourselves this morning.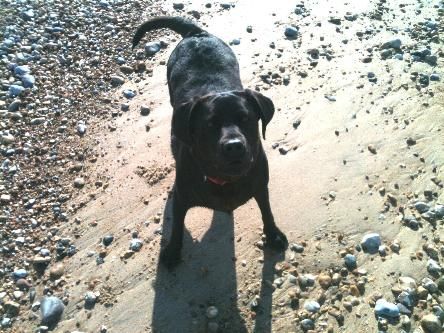 I like to leave a few
gifts
on the beach, for people to find...
(There will be a lot of holiday-makers on the beach later!)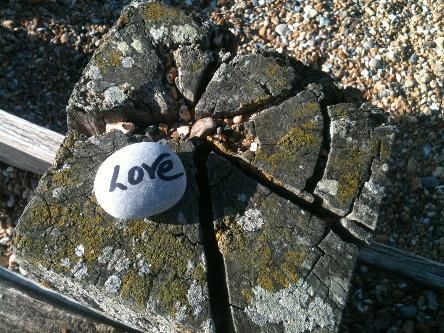 Please click
here
(or on the pics above) if you'd like to see a few more photos :)
How did you get on with your affirnations yesterday?
Please find Tuesday's affirmations below and - whatever your star sign - enjoy your day :)
Brightest Blessings,
Kaz
www.blessingz.co.uk
www.cheekywitch.co.uk

This week I am using the

Wisdom Cards

by Louise L Hay

Illustrated by Eris Klein and Sarajo Frieden


Quoted from the pack: "A deck of 64 Affirmation Cards to help you develop your Inner Wisdom."
These cards are all about the power of positive thought!

My personal card for today

:
Affirmation: There is a Solution to every Problem.
We create habits and problems to fulfil a need. When I can find a positive way to fulfil the need, I can release the problem.

Today's cards for each of the star signs

:

These cards are a bit different from some of the others I use, as they are a affirmation cards.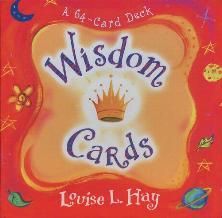 Read your message, think about its meaning and relevance to you and your situation, and use the affirmation throughout the day to remind yourself of its message - and change your thinking!

Aries

: Affirmation: I am One with Everyone on the Planet.

I am on the cutting edge of a new conscious awakening for the whole planet. I am willing to expand the horizons of my thinking.

Taurus

: Affirmation: I am Safe and Secure in my World.

If I have a compulsive habit, I realize that there is some need in my consciousness for this condition or it would not be there.

Gemini

: Affirmation: I am Willing to Release the Need for this Condition.

I take a nice, deep breath and release all resistance to healing.

Cancer

: Affirmation: It is only a Thought, and a thought can be Changed.

The thoughts I choose to think and believe right now are creating my future. These thoughts form my experiences tomorrow, next week and next year.

Leo

: Affirmation: I Open New Doors to Life.

My spiritual growth comes to me in ways I don't quite expect. I know I am always safe.

Virgo

: Affirmation: I help Create a World where it is safe to Love each other.

Every time I meditate or do a visualization for healing, I am connecting with like-minded people all over the planet.

Libra

: Affirmation: My Income is constantly Increasing.

Money is energy and an exchange of services. How much I have depends on what I believe I deserve.

Scorpio

: Affirmation: I Always have a Choice.

I choose to believe that it is easy to change a thought or a pattern.

Sagittarius

: Affirmation: I Am my own Unique Self.

Everyone is unique and different. If we are like other people, then we are not expressing our own specialness.
Capricorn

: Affirmation: I am Motivated by Love.

Resentment, criticism, guilt, and fear come from blaming others and not taking responsibility for my own experiences.

Aquarius

: Affirmation: I Am a natural Winner.

I only listen to the winners - people who know what they are doing and who live a joyous, loving, prosperous Life.

Pisces

: Affirmation: I Love and Accept myself right now.

I am in the process of becoming my own best friend - the person I am most joyous to be with.

Please feel free to leave any comments here on Blogger, or on my Facebook Page
The Daily Divination
, or on
Twitter
Thank you!