Good morning!

I cannot believe it! Today is the Daily Divination's 5th Birthday!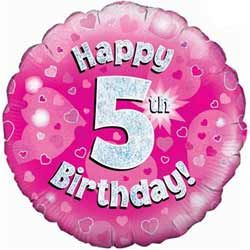 Five years ago today I started writing this blog. Where has the time gone?
I never really thought anyone would ever read it and sometimes I still wonder if people are reading it! lol
However, more recently, I have been getting a few more likes and messages on Facebook and the counter says 232,520 page views, so I guess I have had a few visitors!
So I'd like to say big "THANK YOU!" to everyone who checks out their tarotscope messages :)
No birthday cake for me today though - I am so focused on my weight loss plan - but I may make myself a little couscous cake later...
In the meantime, there are Cheeky Witch mugs to package, and Bagz of Blessingz to make and post!
* * * * * * * Shameless Advertising * * * * * * *
If you are in the USA, Zazzle have a one day Sale today - 50% OFFMUGS, Cards, Invites and Keychains!
Go to
www.cheekywitch.com
and use Code: GRADSANDDADS at checkout.
If you are in the UK please check out my Ebay and Amazon Stores, via
www.cheekywitch.co.uk
- mugs are only £10 each including 1st class P&P!
* * * * * * * Shameless advertising over * * * * * * *
Please find today's message from the animal guides below and whatever your star sign - have a great day :)
Brightest Blessings,
Kaz
www.blessingz.co.uk
www.cheekywitch.co.uk

This week I am using the "Just for Today" version of the
Medicine Cards

by Jamie Sams and David Carson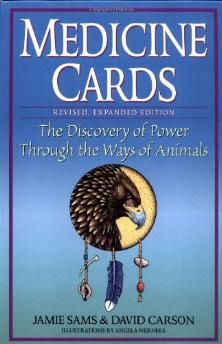 I have tried finding a link to The 'Just for Today' cards and can't find any, other than some listed on Amazon for an incredibly expensive price! (I don't understand how they can be so expensive, as my set was very reasonable, although I have had them for quite a few years...)
The Medicine Cards are wonderful and come in a boxed set with a book of layouts, instructions and the full meanings for each of the animal guides. I have the Medicine cards too, but it is easier for me to give you the 'Just for Today' messages!

My personal card for today

: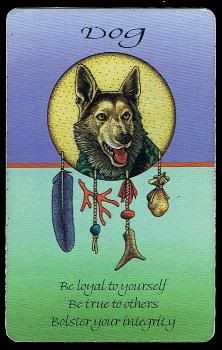 Dog - Be loyal to yourself.
Be true to others. Bolster your integrity.

Today's cards for each of the star signs

:

These are your messages from the animal guides for today! Try to sit quietly for a few moments, meditate on your card and think about how you can learn from and/or act upon its message...

Aries

: Mountain Lion - Take courage and be brave.

Risk being a living example. Become a leader without followers.

Taurus

: Elk - Persistence brings rewards.

Support you health and stamina. Honor your ability to endure.

Gemini

: Horse - Honor your Medicine.

Stand tall. Use your talents. Own who you are becoming.

Cancer

: Ant - Be patient.

Honor the present moment. Find joy in the NOW.

Leo

: Crow - Focus on the positive.

Detach from negativity. See opportunity in every challenge.

Virgo

: Snake - Transmute all poisons.

Shed the skin of the past. Honor the change in progress.

Libra

: Otter - Laugh at your antics.

Balance work and play. Reclaim vulnerability.

Scorpio

: Whale - Acknowledge your mission.

Trust your path. Become your chosen destiny.

Sagittarius

: Eagle - Connect to spirit.

Feel the freedom found in Oneness. Let your spirit soar.

Capricorn

:

Badger - Take charge of your life.

Go for it! Trust your abilities.

Aquarius

:

Porcupine - Trust your process and yourself.

Honor your connection to Great Mystery and have faith.

Pisces

:

Buffalo - Make way for abundance.

Release fear of lack or scarcity. Open yourself to receive.

* * * * * * *

Please feel free to leave any comments here on Blogger, or on my Facebook Page

The Daily Divination

, or on

Twitter

Thank you!