Greetings!

I hope you've had a good weekend?

I spent most of mine Zazzling - which is rather addictive but, for me, very enjoyable!

Please visit www.PiscesMoon.co.uk and www.Cheekywitch.com to see what I've been creating :)

I was lucky enough to receive lots of Ebay and Amazon orders of the weekend and I have a lot of Bagz of Blessings to make and post today, so I had better get a move on!

I am using the Atlantis Cards this week, please find your message for Monday below and whatever your star sign - have a good day :)

Brightest Blessings,
Kaz
www.blessingz.co.uk
www.cheekywitch.co.uk



This week I am using the

Atlantis Cards

by Diana Cooper


Quoted from the pack: "The myth of the magical world of Atlantis has fascinated people for centuries: the spiritually highly evolved inhabitants of the Golden Atlantis revered and honoured every aspect of the natural world, recognising that everyone and everything is a part of the Source. From this respectful position they lead lives full of grace, compassion and love for each other.
Diana Cooper has magnificently captured and put to use the positive vibrations of the Atlantean time in this new card set richly illustrated by Damian Keenan. They can provide insights and inspiration for our life path, highlighting our strengths and helping us to work with our weaknesses in the best possible way."

My personal card for today

: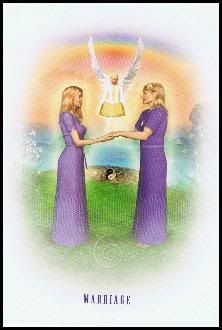 MARRIAGE
Full meaning: If a couple wanted to marry in Golden Atlantis, a priest would examine their auras to ascertain that they were spiritually and emotionally compatible. No ring or other symbol was exchanged for they considered that no one could own or limit another in this plane of free will. Marriage was a sacred, lifelong commitment to provide a stable environment for children. They wishes to ensure that a child's upbringing was balanced by both masculine and feminine energy in its formative years. Bringing up the future generation was understood to be a great spiritual responsibility.
Commitment. Your guidance is to commit yourself to something - a project, you home, family, work or relationship. Commitment is a powerful contract that will focus your energy to enable your intent to flourish.
Make a commitment.

Today's cards for each of the star signs

:

Due to lack of time, etc. These are the 'quick reading' messages - for the full reading and meaning of the cards you will need to obtain these cards for yourself - or get someone else to buy them for you as a gift!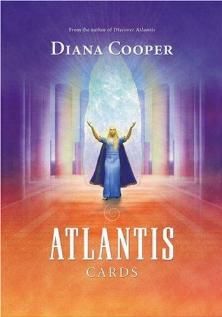 Here are your messages and insights for today. Try to sit quietly for a few moments, meditate on your card and think about how you can learn from, and act upon, its message...

Aries

: GRATITUDE

Quick message: Abundance. Gratitude is the purest form of prayer and is a key to abundance. Your guidance is to count your blessings and give thanks for that which you wish to receive as if you already have it.

Show thanks by the way you live your life.

Taurus

: FUN

Quick message: Leisure. This card suggests that you build leisure time into your life. Plan to have fun and do things that enable you to relax and laugh. Socialise with people who are happy and interesting. At the same time, look at your challenges from a higher perspective and take delight in all the good in the world.

Lighten up and laugh today.

Gemini

: THE SEVEN PILLARS OF WISDOM

Quick message: Order and consequences. This card reminds you that you live in an ordered Universe where there is consequence for all your thoughts, words and actions. Change your beliefs, understandings and patterns. Watch your thoughts and concentrate on wholesome ones to create the life you want.

Change your life by following the Spiritual laws.

Cancer

: BIRTH CRYSTALS

Quick message: Roots. If you draw this card you are guided to strengthen your connection with 'home', which may mean meditating on your stellar origins. Alternatively, it may suggest that you explore your background and ancestral heritage. You may even need to put down more roots to enhance your feeling of belonging.

Deepen your roots to create a solid foundation.

Leo

: POSITIVITY

Quick message: Watch your thoughts. Watch your thoughts, words and beliefs today. Eliminate everything negative - including words of gossip doubt or fear. Decide on your personal goal and your vision for your community and the world.

Success awaits you.

Virgo

: EXCELLENCE

Quick message: If you chose this card you may be presented with a challenge or responsibility. Accept it and do it graciously to the very best of your ability. It doesn't matter if you fail or succeed. participate with all your heart and soul in whatever life presents you.

Aim to do your best.

Libra

: PRESENCE

Quick message: Live in the now. Your guidance is to be fully present, emotionally as well as physically, for yourself and others today. The past is gone and churning about it is wasted energy. The future is yet to be written for you manifest it with your current thoughts.

Remain aware at all times.

Scorpio

: BLESSING

Quick message: Give Blessings. Your guidance is to bless everyone you meet today. Blessings, silent or aloud, allow a divine light to flow from you to others, whether friends or enemies or strangers. This touches them with love and helps to open their hearts. Remember all you give out returns to you multiplied.

Use your power to light up the world.

Sagittarius

: HEALING

Quick message: Be a healer. This card reminds you that there are people who need your help, so it is time to develop, hone, or practise your healing abilities. It also suggests that you may need a boost of spiritual, Reiki or emotional healing to raise your light levels.

Reach out to others today.

Capricorn

: MATERIALISATION

Quick message: Manifest your vision. If you choose this card, your guidance is to become totally clear about what you want in your life. Be sure that you really want it! When you have clarity, focus on your vision without doubt or deviation and it must manifest.

Focus on your vision and make it happen.

Aquarius

: BALANCE

Quick message: Keep your life in balance. Your guidance is to find equilibrium in every area of your life. Make sure you give and receive equally and keep your work and play in balance.

Balance every area of your life.

Pisces

: ENLIGHTENMENT

Quick message: Being. Your guidance is to stop doing and striving. Forget about tomorrow. Just still your mind, and be in the now. In this quiet time, contemplate the wonders of life and appreciate all that you do have, including the opportunity for life on earth.

Enlightenment is being in Oneness.

Please feel free to leave any comments here on Blogger, or on my Facebook Page
The Daily Divination
, or on
Twitter
Thank you!