Greetings!

Well - I don't know about you, but I had a horrible weekend :(

Let's just say that I shall be so glad when this Mercury Retrograde is over - it's been a particularly difficult and harsh period for me, and for many others by the sound of it...

It's Manic Monday, I've already done loads this morning, but lots more to do this afternoon, so let's get straight to the cards!

I am using the Messages from you Angels Oracle Cards this week.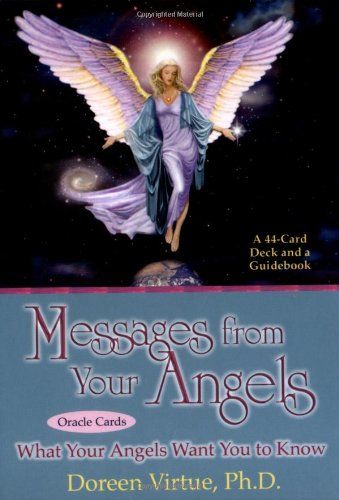 Please find your message for Monday below and whatever your star sign - have a good day :)
Brightest Blessings,
Kaz
www.blessingz.co.uk
www.cheekywitch.co.uk

This week I am using the

Messages from you Angels Oracle Cards

by Doreen Virtue, Ph.D.


Quoted from the pack: "This card deck makes it easier than ever to give an amazingly accurate angel reading for yourself or others. Each card features a gorgeous angel painting, along with a one or two sentence message.
These cards will help you and others know what your exact life purpose it, whether ot not someone is your soulmate or not, what to do about your job and living situatuations, and other inportant life questions. Doreen based the cards upon her actual angel readings, using most commonly asked questions and angelic answers to create the ultimate deck for both the beginner and advanced card reader."

My personal card for today

: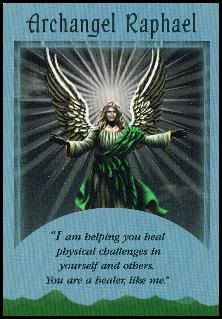 ARCHANGEL RAPHAEL
"I am helping you heal physical challenges in yourself and others. You are a healer, like me."
Additional message: I am with you because I am the Archangel of Healing. I am helping you heal your own body, as well as the physical bodies of others. I surround physical ailments with my healing energy of emerald-green light, and this energy is absorbed where it is needed.
I speak to healers through their thoughts and feelings. I help you to discern, in this way, if your life's purpose is to be a healer. I an help you to know which areas of healing to study, and then assist with all aspects of your healing career. Call upon me whenever you need such help, and know that I will be with you in an instant."

Today's cards for each of the star signs

:

Due to lack of time, etc. These are the 'quick reading' messages - for the full reading and meaning of the cards you will need to obtain these cards for yourself - or get someone else to buy them for you as a gift!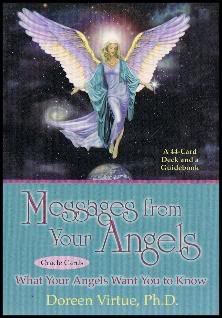 Here are your messages and insights for today. Try to sit quietly for a few moments, meditate on your card and think about how you can learn from, and act upon, its message...

Aries

: ZANNA

Quick message: "You are protected from all types of harm. The worst is now behind you. I ask you to relax and feel safe."

Taurus

: FRANCESCA

Quick message: "What do you desire right now? Visualize it, and it will come about. Negativity will block your progress."

Gemini

: DESIRÉE

Quick message: "No, conditions are not favourable right now. Wait, or look into other options; and ask the angels to help, guide and comfort you."

Cancer

: LEILA

Quick message: "Spend time alone in nature, meditating about your desires and intentions. Ask the angels to help you gain a positive perspective."

Leo

: ASTARA

Quick message: "You deserve the best. Reach for the stars with your dreams and desires, and don't compromise."

Virgo

: SONYA

Quick message:"I bring you a message from your deceased loved one: 'I am happy, at peace, and I love you very much. Please don't worry about me."

Libra

: YVONNE

Quick message:"You have a special bond with animals. Your pets on Earth and Heaven are watched over by angels."

Scorpio

: ARCHANGEL GABRIELLE

Quick message: "You have an important life purpose involving communication and the arts. Please don't allow insecurities to hold you back. I will help you."

Sagittarius

: PATIENCE

Quick message: "Now is the time to learn, study, and gather information. Enjoy being a student, because in the future, you will synthesize your knowledge into action."

Capricorn

: ARCHANGEL MICHAEL

Quick message: "I am with you, giving you the courage to make life changes that will help you work on your divine life purpose."

Aquarius

: DANIEL

Quick message: "I am the Angel of Marriage, and I am assisting you right now."

Pisces

: MAYA

Quick message:"Schooling, study, and education help your life's purpose and personal growth at this time. The angels will guide you and help you with this process."

Please feel free to leave any comments here on Blogger, or on my Facebook Page
The Daily Divination
, or on
Twitter
Thank you!