Good morning/afternoon!

Can you believe that it's Friday again already?

The weeks are just flying by aren't they?

It's been a very busy week and looks as though it's not going to slow down over the weekend, but I am going to try to take a break and relax if I can...

Although the weather forecast isn't very good so I doubt I'll be going out - except to walk Maisie - she doesn't care what the weather's doing! Even if it's torrential rain and gale force winds... If I don't take her out she sulks!

How have you found your cards and messages this week? Helpful and relevant I hope?

I love these 'Just for Today' cards and the original Medicine Cards too!

Please find your messages from the Animal Guides below and whatever your star sign - have a wonderful weekend :)

Brightest Blessings,
Kaz
www.blessingz.co.uk
www.cheekywitch.co.uk



This week I am using the "Just for Today" version of the
Medicine Cards

by Jamie Sams and David Carson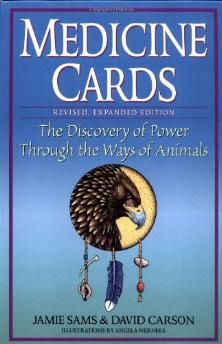 I have tried finding a link to The 'Just for Today' cards and can't find any, other than some listed on Amazon for an incredibly expensive price! (I don't understand how they can be so expensive, as my set was very reasonable, although I have had them for quite a few years...)
The Medicine Cards are wonderful and come in a boxed set with a book of layouts, instructions and the full meanings for each of the animal guides. I have the Medicine cards too, but it is easier for me to give you the 'Just for Today' messages!

My personal card for today

: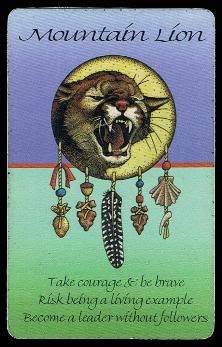 Mountain Lion - Take courage and be brave.
Risk being a living example. Become a leader without followers.

Today's cards for each of the star signs

:

These are your messages from the animal guides for today! Try to sit quietly for a few moments, meditate on your card and think about how you can learn from and/or act upon its message...

Aries

: Turtle - Connect to Earth Mother.

Ask for her blessings. Fertility and manifestation will follow.

Taurus

: Frog - Bring in the rain.

Tears cleanse your feelings. Refill with well-being.

Gemini

: Squirrel - Use time and energy properly.

Waste nothing on negativity. Gather the rewards of stewardship.

Cancer

: Horse - Honor your Medicine.

Stand tall. Use your talents. Own who you are becoming.

Leo

: Opossum - Have a plan.

Use common sense. Honor the strategy that works best for you.

Virgo

: Lynx - Be still and silent.

Become the one who watches. Honor the secret wisdom you hold.

Libra

: Whale - Acknowledge your mission.

Trust your path. Become your chosen destiny.

Scorpio

: Spider - Dance your dreams alive.

Create from your hearts bliss. Weave the web you want to live.

Sagittarius

: Badger - Take charge of your life.

Go for it! Trust your abilities.

Capricorn

: Rabbit - Banish fear.

Move beyond fears stagnation. Listen to your heart.

Aquarius

: Moose - See your potential.

Take pride in yourself. Honor your right to be.

Pisces

: Dog - Be loyal to yourself.

Be true to others. Bolster your integrity.

Please feel free to leave any comments here on Blogger, or on my Facebook Page
The Daily Divination
, or on
Twitter
Thank you!