Good morning!

What a difference a bit of sunshine makes!

It's a beautiful day and Maisie and I had a lovely walk on the beach earlier.

There are so many pretty wild flowers at the top of the beach this year.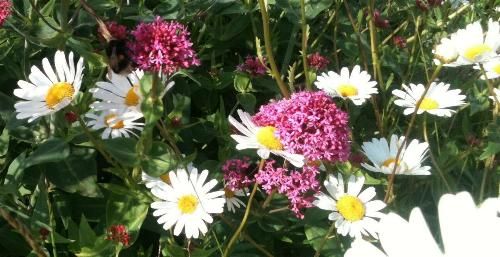 Lovely seeing bees and butterflies flitting about... although I only managed to photograph this fuzzy bee...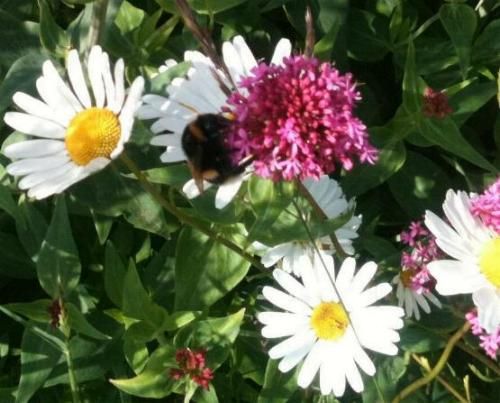 Just like the busy bee, I've already had a really busy morning - and I haven't done any 'proper' work yet!
Where does the time go?
When shuffling the cards this morning, one flew out and I think it's a great message for everyone!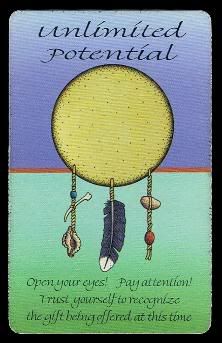 Unlimited Potential - Open your eyes! Pay attention!
Trust yourself to recognize the gift being offered at this time.
Whatever your star sign - have a magickal day :)
Brightest Blessings,
Kaz
www.blessingz.co.uk
www.cheekywitch.co.uk
This week I am using the



'JUST FOR TODAY' CARDS



by Jamie Sams and David Carson


This deck is the daily, quick message version of the
Medicine Cards
deck by Jamie Sams and David Carson.
I have tried finding a link to The 'Just for Today' cards and can't find any, other than some listed on amazon for an incredibly expensive price! (I don't understand how they can be so expensive, as my set was very reasonable, although I have had them for quite a few years...)
The Medicine Cards are wonderful and come in a boxed set with a book of layouts, instructions and the full meanings for each of the animal guides. I have the Medicine cards too, but it is easier for me to give you the 'Just for Today' messages!

My personal card for today

: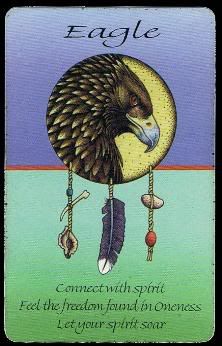 Eagle - Connect to spirit.
Feel the freedom found in Oneness. Let your spirit soar.

Today's cards for each of the star signs

:

These are your messages from the animal guides for today! Try to sit quietly for a few moments, meditate on your card and think about how you can learn from and/or act upon its message...

Aries

: Grouse - Find your rhythm.

Honor the synchronicity. Spiral into your potential.

Taurus

: Turtle - Connect to Earth Mother.

Ask for her blessings. Fertility and manifestation will follow.

Gemini

: Dog - Be loyal to yourself.

Be true to others. Bolster your integrity.

Cancer

: Wolf - Find new paths and options.

Break through. Be a role model. Share your inner knowing.

Leo

: Otter - Laugh at your antics.

Balance work and play. Reclaim vulnerability.

Virgo

: Elk - Persistence brings rewards.

Support you health and stamina. Honor your ability to endure.

Libra

: Snake - Transmute all poisons.

Shed the skin of the past. Honor the change in progress.

Scorpio

: Moose - See your potential.

Take pride in yourself. Honor your right to be.

Sagittarius

: Lynx - Be still and silent.

Become the one who watches. Honor the secret wisdom you hold.

Capricorn

: Buffalo - Make way for abundance.

(Two days in a row!)

Release fear of lack or scarcity. Open yourself to receive.

Aquarius

: Hummingbird - Embrace what makes you happy.

Be joyful. Count your blessings. Open yourself to pleasure.

Pisces

: Raven - Open yourself to miracles.

Use new eyes. Believe in magic. Embrace life's wonders.
Please feel free to leave any comments here on Blogger, or on my Facebook Page
The Daily Divination
, or on
Twitter
Thank you!