Greetings!

Happy Halloween and Samhain Blessings to you!


Loads to do today - and I need to get ready for the Trick-or-Treaters later too.
It's a miserable, grey and rainy day, but hopefully I will get a few come and knock at my door this evening :)
Just flying in to do the cards and messages and to wish you all a Magickal Day!
Brightest Blessings,
Kaz
www.blessingz.co.uk
www.cheekywitch.co.uk

This week I am using

The Wicca Pack

by Sally Morningstar


Quoted from the pack: "The Wicca Pack, weaving magic into your life. Contains the Wicca Book and set of Divinatory cards. Wiccan Magic. learn the basics of working with high magic, the importance of sacred spaces, the timing of high days and holy days, and the correct use of magical crafts. Connect with the archetypes of the ancient Pagan deities, and use the beautifully illustrated cards to develop your latent intuitive skills and explore the world of natural magic through inner spiritual work."

My personal Card for today

: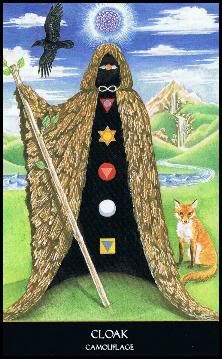 CLOAK - Camouflage
High Note: The wise one in you knows when to maintain silence.
Low Note: Observe, watch and wait. Curb impulsiveness.
Vibration: Astral
Keywords: Camouflage, containment, invisibility.
Meaning: Cloak signifies a time to hold yourself and your ideas with care, and to proceed with caution, not revealing yourself or your intentions to others too soon. Be in observation mode, weighing up whether to speak or be silent, whether to act or to wait. Things are germinating and require the right attention. All is not quite in place for the complete picture to emerge.
There are many thieves on the road to enlightenment - pretenders, if you like - who may well be looking for what you have to give. Move silently at this time, cloaking your future plans. All will soon be in place for revelation. Be patient and hold or develop the energy in trustworthy situations.
You may have been confused about which directions to take, hiding yourself away, avoiding stepping into your power. Now, whatever you need to progress in your life will be signposted clearly all around you. Learn how to read and trust these signs.

Today's cards for each of the star signs

:

Due to lack of time, etc. These are the 'quick reading' messages - for the full reading and meaning of the cards you will need to obtain these cards for yourself - or get someone else to buy them for you as a gift!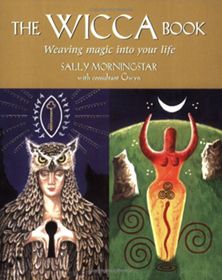 Here are your messages and insights for today. Try to sit quietly for a few moments, meditate on your card and think about how you can learn from, and act upon, its message...

Aries

: PENTACLE - Evocation

High note: The Ancestors guide you to wisdom.

Low note: Balance your energies. You are drawing what you need in order to progress.

Vibration: The Elements

Keywords: Evocation, manifestation, protection.

Taurus

: ARADIA - Heritage

High Note: Now is the time to claim your birthright - success awaits.

Low Note: Review personal opinions and belief systems. Habits and prejudices will be challenged.

Vibration: Crown Chakra

Keywords: Birthright, heritage, celestial guidance.

Gemini

: THE QUEEN OF ELPHAME - Magic and Beauty

(2 days in a row!)

High Note: Magic is touching you.

Low Note: Seek your beauty. Believe in your magical self.

Vibration: The Underworld

Keywords: Potential, magic, beauty.

Cancer

: SERPENT - Power

High Note: Life force energy is now increasing. Be wise.

Low Note: Inhibitions are highlighted.

Vibration: Ray of Creation

Keywords: Sexuality, Wisdom.

Leo

: SPIDER - Patterns

High Note: The joys of creating your own reality are the threads.

Low Note: Challenge issues of control and manipulation in self and others.

Vibration: Solar Plexus Chakra

Keywords: Patterns, free will, self-expression.

Virgo

: SPIRAL - Attraction

High Note: Change is coming.

Low Note: Release, let go, prepare.

Vibration: Formative ethers

Keywords: Attraction, release, movement.

Libra

: ATHAME - Commander of Power

High Note: Powerful energies protect and guide you.

Low Note: Boundary issues are highlighted.

Vibration: Solar Plexus Chakra

Keywords: Empowerment, direction, boundaries.

Scorpio

: THE LADY - Embodiment

High Note: All that you need is present.

Low Note: Issues of disempowerment are highlighted.

Vibration: Archetype.

Keywords: Embodiment, character, empowerment.

Sagittarius

: THE HORNED GOD - Life Force

High Note: Fun and celebration are indicated.

Low Note: Be honorable. Find what makes you truly happy.

Vibration: Base Chakra

Keywords: Life force, inhibitions, joy.

Capricorn

: CRONE - Release

High note: Life is changing. Embrace your wisdom.

Low note: Challenge small self. There is no need to stand in the dark.

Vibration: Crown Chakra

Keywords: Wisdom, release, maturity

Aquarius

: THE HIGH PRIEST - Guardian

High note: With wisdom, absolutely anything is possible.

Low note: Humility is highlighted.

Vibration: Consciousness.

Keywords: Guardianship, wisdom, guidance.

Pisces

: RAVEN - Keeper of Secrets

High Note: Occult gifts are being activated.

Low Note: Shadows on the soul require attention.

Vibration: Soul.

Keywords: Occult knowledge, magic, mastery.

Please feel free to leave any comments here on Blogger, or on my Facebook Page
The Daily Divination
, or on
Twitter
Thank you!