Good morning!

I hope I find you rested after the weekend and raring to go this Monday morning?

No? Monday is not my favourite day I have to admit...

Always hectic, as I catch up with the weekend's orders - but also, it's my weigh-in day at my Slimming World group... and I'm not looking forward to getting on the scales this evening!

We had a nice little drive along the coast on Saturday, late afternoon, with Maisie, to Bexhill - where we had a lovely walk along the prom.

Then we enjoyed fish and chips, while sitting on the beach, followed by a walk back along the seafront and stopping for 'dessert'.

I had a delicious Thornton's "Toffee Temptation" ice lolly and Maisie had a treat too!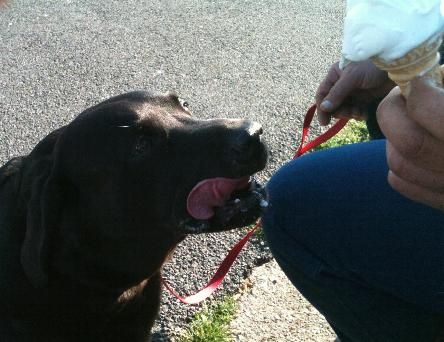 Yum Yum!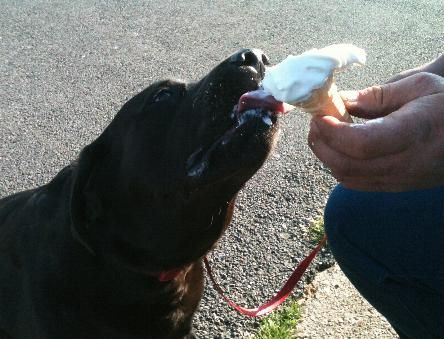 Slow down Maisie! You don't want to get 'brain freeze'!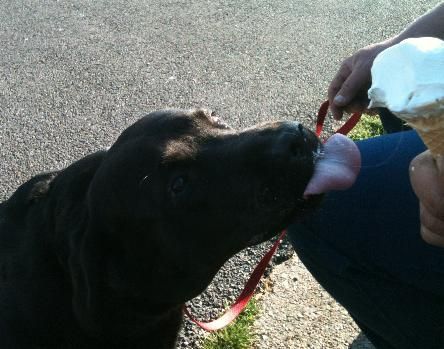 NomNomNom
That's one happy doggy!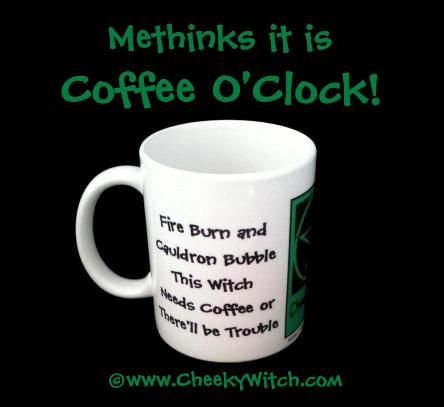 Time for another coffee - but first, the cards and messages for Monday!
Whatever your star sign - have a good day :)
Brightest Blessings,
Kaz
www.blessingz.co.uk
www.cheekywitch.co.uk

This week I am using the
Goddess Guidance Oracle Cards
by Doreen Virtue, Ph.D.


Quoted from the pack: "The goddesses are angelic, powerful, loving beings who want to help you with every part of your life. In this set of oracle cards by Doreen Virtue, you'll learn who the different cross-cultural goddesses are and how they can help you. Each card gives a specific message about how you can improve your life, health, relationships, finances, career, and spiritual path. The gorgeous artwork on each card depicts Kuan Yin, Laksmi, Brigit, Isis and Athena; as well as goddesses Celtic, Mayan, Egyptian, Greek, Tibetan, Buddhist and other traditions.
The accompanying guide book helps you to give accurate readings for yourself, your loved ones, and your clients. Whether you're a beginner or seasoned pro, you'll find that working with the goddesses brings Divine magic into your life."

My personal card for today

: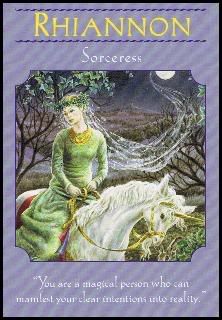 RHIANNON - Sorceress
"You are a magical person who can manifest your clear intentions into reality."
Message from Rhiannon: "A large part of my power stems from my connection to animals and nature. If you've been indoors too long, you can recapture your personal power by simply stepping outside. This simple motion will do you a world of good in reawakening your sleeping, magical, spiritual nature.
Allow the light of the sun, moon, and the stars to stir ancient memories that may be dormant. Recall the times of your magical abilities, and then put them to use immediately for the good of the entire planet. Resume the mission that was once aborted through the misdeeds of past-time leaders. Take up your spiritual arms and move with swift speed into the night, awakening one and all to the magic that is life itself. This is a mission that must be accomplished, and you're the one who can help us with it."
Various meanings of this card: Have absolute faith that your dream is manifested * Make a clear decision * Put your energy into manifesting your dreams * Know that you deserve to receive good * When you win, others win too * Keep your thoughts focused on your desire and away from fear.

Today's cards for each of the star signs

:

Due to lack of time, etc. These are the 'quick reading' messages - for the full reading and meaning of the cards you will need to obtain these cards for yourself - or get someone else to buy them for you as a gift!

Here are your messages and insights for today. Try to sit quietly for a few moments, meditate on your card and think about how you can learn from, and act upon, its message...

Aries

: CORDELIA - Go outside

"You have been indoors too long. Go outside and get some fresh air."

Various meanings of this card: Your manifestation will appear in May and/or when the weather is warmer * Spend time in nature * Change to a job that allows for more connection with nature * Practice environmentalism * Recognize the need for balance in your life.

Taurus

: MAWU - Mother Earth

"You are called upon to help with environmentalism."

Various meanings of this card: Your life's purpose involves environmentalism * Use earth-friendly products * Recycle * Get involved with an environmental group * Teach others about environmentalism.

Gemini

: BUTTERFLY MAIDEN - Transformation

"You are experiencing enormous change right now, which brings great blessings."

Various meanings of this card: Don't be concerned about endings, as they're bringing in the new for you * Your prayers have been answered with this change * Let go of the old * Don't worry about these changes - they're truly for the best.

Cancer

: SEKHMET - Be Strong

"You are stronger than you think you are, and your strength assures a happy outcome."

Various meanings of this card: Don't underestimate yourself * Don't yield to pressure or temptation * Avoid complaining or indulging in negative thinking * Engage in weight training exercises to make your body stronger.

Leo

: NEMETONA - Sacred Space

"Create an altar or visit a power place to connect with the Divine."

Various meanings of this card: Build an altar in your home * Take a spiritually oriented trip * You need a quiet place of refuge and retreat for yourself * Create a medicine circle or labyrinth * Walk the labyrinth * Clear the energy in your home with sage, prayer, toning, invoking Archangel Michael, or other space clearing methods.

Virgo

: MOTHER MARY - Expect a Miracle

"Have faith that your prayers have been heard and are being answered."

Various meanings of this card: Let go of worrisome thoughts * Keep your thoughts positive * Notice and follow any Divine guidance you may receive * Pray * Engage in spiritual healing.

Libra

: ISHTAR - Boundaries

"Love yourself enough to say no to others' demands on your time and energy."

Various meanings of this card: You're giving too much * Become more assertive * Don't do things out of guilt or obligation.

Scorpio

: GUINEVERE - True Love

"The romantic stirrings in your heart have propelled the universe to deliver great love to you."

Various meanings of this card: Your soul-mate relationship has arrived or is soon arriving * There is new renewed passion in an existing relationship * You're a very romantic person * Your romantic needs aren't being met, and you must take steps to alleviate this.

Sagittarius

: ARTEMIS - Guardian

"You and your loved ones are safe and spiritually protected."

Various meanings of this card: The angels are watching over you and your family * Your future is safe and secure * All your needs are being met and always will be * The worst is now behind you.
Capricorn

: VESTA - Home

"Your household situation is improving, either through a move or healthy change in the occupants."

Various meanings of this card: You're moving to a new home * You've just moved * A new person is moving in * Someone is moving out * There is increased romance and/or harmony in the home * A problem with neighbours is resolved * Clear the space in your home * Remodel * Know that your home is safe and protected.

Aquarius

: DAMARA - Guiding Children

"You are good at helping, counselling, and healing children. Use your skills to help children now.

Various meanings of this card: Spend time with, or have a heart-to-heart talk with your own children * Get into a career involved with helping kids * Volunteer with young people * Know that children will be coming into your life soon * You will be a parent * Take care of your own inner child through play and laughter.

Pisces

: ISIS - Past Life

"This situation involves your past-life memories."

Various meanings of this card: Get a past-life regression to gain insights and answers * Ancient fears from the past are surfacing right now * You've known the person you're enquiring about in a past life. * Your current situation relates to a childhood issue.

Please feel free to leave any comments here on Blogger, or on my Facebook Page
The Daily Divination
, or on
Twitter
Thank you!